What the Agents We Serve are Saying About Franklin
Franklin Flood for Agents prides itself on providing the best service experience in the business. From the quoting process through renewal, we want you to be assured that Franklin will be here to answer your questions, address your concerns and service your policy holders.
Our mission is centered on flood insurance, it's all we do. Our mission focuses on helping independent agents gain unlimited access to new and existing flood insurance markets. (NFIP WYO, Private Flood, Excess and additional flood related products). provide top tier service to all our affiliated agencies and we are committed to ongoing growth and innovation of services.
The best way to judge any business is through the people it serves. Thats why we offer some of the feedback we receive about the services we provide to agents just like you.

Miller's Insurance Agency Inc.
I wanted to share the things that are always impressive with Franklin Flood and what keeps us working with your team. The response time of the crew is awesome! It doesn't matter if we email or call, the response time is always the same: that is quick and helpful while the staff is always happy to share where to find the answers, they will ofter go above and beyond and complete to the task for you! Dealing with the constant rule changes and complexities is tough for an agent unless you write a lot of policies, but the franklin crew knows all the intricate details or they find out the answers and try to make it easier.
We appreciate working with the Franklin team and look forward to a long and beneficial relationship. Take care !!!
Fran Shaw
Managing Partner / COO
Miller's Insurance Agency, Inc.
Shiner Insurance Agency
On behalf of all of us here at Shiner Insurance Agency I wanted to express my sincere appreciation for the expert operations at Franklin Flood. With a somewhat confusing product like flood insurance, it is especially nice to deal with an operation like Franklin Flood that explains and offers assistance to make our experience far less stressful. The response time is excellent and the customer service people are both personable and knowledgeable. I also appreciate the user friendly web-site that I find precise and informative.
All in all our experience with Franklin Flood has been overwhelmingly positive and we hope to continue working with them for many years to come. I believe the day we teamed up with Franklin Flood several years ago was among the most beneficial decisions we have made for our agency.
We enjoy working with Franklin Flood and are especially happy to have you as our representative.
Thank you again.
David C Shiner
Contain Insurance Agency
We joined up with Franklin on or around July 2010. Mr. Richard Baker along with Andrea and Pat have made the process of writing flood insurance such an easy experience. They are always so friendly and helpful. We could not ask for a nicer group of people to work with over the years. We thank them for there years of service to us. If every company could make thinks as easy and pleasant, ( as Franklin ) the insurance world would be a better place.
Thank you to Franklin and the team we work with.
Karen Jackson,
Contain Insurance Agency

Capital Region Insurance Agency, Inc.
I am reaching out to you in appreciation of Franklin Flood as an insurance company. I am always impressed with the service I receive. The staff members Pat and Andrea are always ready to assist in any instance. Not only do they respond quickly and with a smile but with exceptional knowledge of the flood products. I am impressed with Clay Lapply as he has assisted our agency for many years with any circumstance that has arisen. All in all with how complex flood insurance can be I always feel at ease and comfortable with the Franklin staff.
I look forward to a long relationship with Franklin Flood and feel grateful to work with this company!
Sincerely,
Jennifer Wall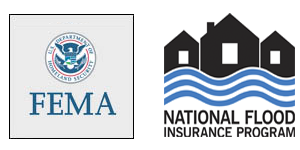 x
x