Franklin Flood for Agents Goal & Services
Franklin Flood for Agents provides specialized flood policy services for independent agencies who are currently involved in providing NFIP flood insurance or would like to get involved in providing NFIP flood insurance to their clients.
You should consider Franklin for Agents if your agency fits any of the following:
Agencies starting to write larger volumes of flood insurance who would like a faster and easier writing process with dedicated telephone support to help with all questions.

Agencies not yet writing NFIP flood insurance because of its complexities and it requires too much of their personnel's time.

Agencies that would like the Franklin staff of in-house flood professionals to do most of the flood policy work because they receive so few inquiries that they never become proficient at the process.

Agencies looking to streamline their flood policy work with a faster and more efficient process.

Agencies that want personalized service with on site training in the Franklin system and more...

What Agents are Saying about Franklin
"( Franklin ) Staff members Pat and Andrea are always ready to assist in any instance. Not only do they respond quickly and with a smile but with exceptional knowledge of the flood products. - Capital Region Insurance Agency, Inc. - more...
A few of the services Franklin Flood for Agents offers:
NEW

- Private mobile friendly flood quote portal with agency branding
State of the art mobile friendly web based system
Agents NewsRoom keeps you up on news and views
Expert flood zone determination by Licensed Professionals
Quick pre-filled applications
Field agent support for onsite visits
ACH check or credit card payment options
On site training on the Franklin system
Toll free professional phone support by Licensed Flood Agents
24/7 claim service
Friendly service by agents for agents
Competitive commissions
Agent rewards programs
Franklin for Agents professional licensed flood insurance specialists will be at your disposal by phone or web to answer questions and provide assistance weekdays during normal business hours ( eastern time ) and for claims service 24 hours a day 7 days a week.
If you have any questions about Franklin Flood for Agents please
call 888-567-9600 or use e-mail Franklin for Agents contacts.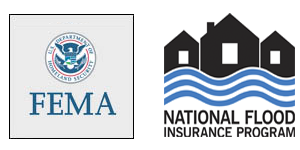 x
x

Franklin for Agent Toolbox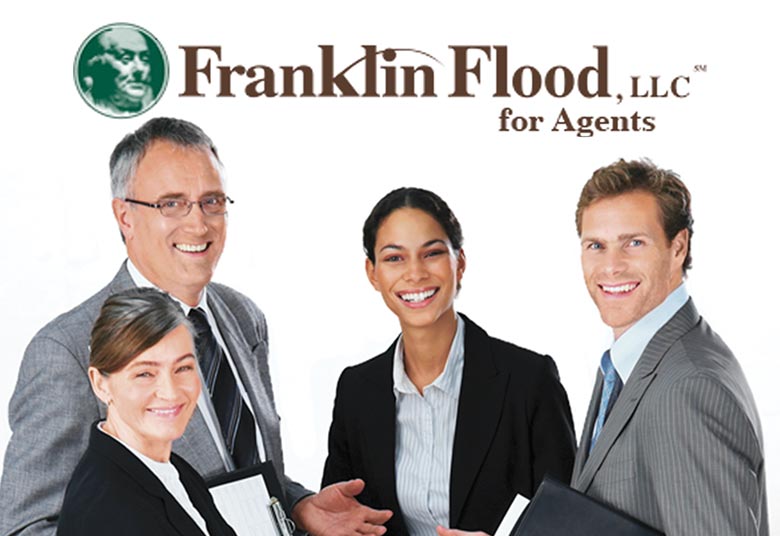 Flood Insurance is Affordable Again:
The Homeowner Flood Insurance Affordability Act of 2014 (HFIAA), which went into effect July 1, 2014, restores grandfathering and much of the previous affordable rate structure and more reasonable regulations. For the consumer this means that NFIP Flood Insurance is affordable and obtainable again.
For information talk to a licensed Franklin Flood Insurance Agent TODAY